1
« on: January 15, 2019, 07:56:35 PM »

Place your wager on
Blockfights
, epic duels between legendary monsters and creatures of war.
What is BlockFight? BlockFight is a creature vs creature fighting game with provably fair battle outcomes determined by the blockchain.
Check out the trailer video:
https://youtu.be/gMxR5rbS_7Q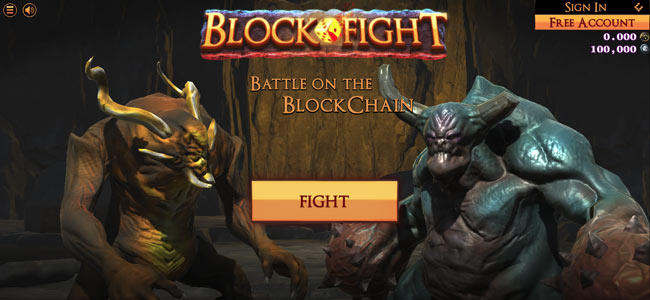 Wager your coin on epic duels between legendary monsters and creatures of war. Provably fair battles let you choose the risk and reward. Pocket your profits or set your stakes higher to take on an epic challenger! Blockfight takes blockchain gaming to the next level with epic dice battles. You pick your odds, lay down your bet, and roll the dice to determine your fate.
Blockfight features:
- Select your risk/reward level - The creatures you select to battle determine your payout amount
- Provable fairness - All dice rolls are randomly generated from the blockchain
- Hall of Victory - Beat every creature and fill up your trophy room
- Choose and play in your favorite arena, select your favorite dice
- Set the game to autoplay a set number of matches
- Daily coins - Free in-game coins every day you login
Block and Chain games are free-to-play or players can choose to connect their Halo Platform wallet and play with cryptocurrency. Install the Halo Platform browser extension here
https://www.haloplatform.tech/downloads.html
. Your wallet serves as your login for friction free gaming!
Blockfight is the launch title for Block and Chain Games and is the first of many great games to come.
See Blockfight vs Etheroll
https://youtu.be/M5pp96WbQ_k
Blockfight will launch at the end of January!